Guitar Hero III: i Sex Pistols entrano in studio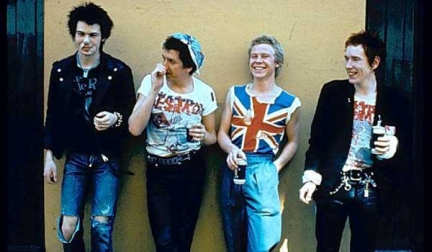 I Sex Pistols, famosissimi pionieri del punk alla fine degli anni 70 che potete vedere in una foto dell'epoca, sono tornati in studio per incidere una nuova versione di Anarchy in the U.K. appositamente per Guitar Hero III: Legends of Rock. Ciò non è avvenuto per volontà di Activision o della stessa band, ma per il semplice motivo che le registrazioni originali multitraccia della canzone sono sparite nel nulla. La software house ci parla inoltre di una seconda canzone dei Sex Pistols che sarà utilizzata nel gioco, ma non scende in dettagli.
Come a ribadire una collaborazione che sembra piuttosto forte, il prossimo 8 novembre i Sex Pistols saranno in concerto alla Brixton Academy di Londra, sponsorizzati proprio da Guitar Hero III: Legends of Rock. Il gioco arriverà invece in tutti i negozi il 28 ottobre, in versione PC, Mac OS-X, PS2, PS3, X360 e Wii.