Halo 3 - Il pack definitivo all'asta per beneficenza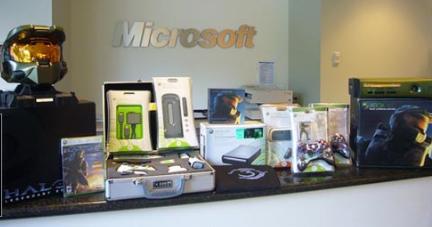 Su eBay è al momento attiva un'asta che mette in palio il pack definitivo di Halo 3. In gioco c'è praticamente qualsiasi cosa vi venga in mente legata al lancio di Halo 3, tra cui una Xbox 360 e uno Zune in edizioni Halo 3 e firmati rispettivamente da Bill Gates e J Allard. Poi joypad, Halo 2 e 3 e ovviamente una legendary edition di Halo 3. Il ricavato andrà nelle casse di Boys and Girls Club of North County.
Se avete uno zio ricco incline alla beneficenza è il momento di mobilitarlo.
[via XboxScene]