Football Manager 2008 e Gears of War per PC hanno una data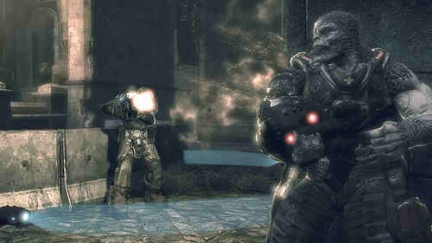 Quanto riportato in questo post farà sicuramente felici più o meno tutti gli utenti PC, dato l'enorme seguito di cui possono godere due attesissimi giochi come Gears of War e Football Manager 2008. Il primo, finalmente in arrivo anche sui monitor di tutto il mondo dopo essere uscito ormai da diverso tempo per Xbox 360, vedrà la luce il prossimo 9 novembre, portando con sé per l'occasione nuovi contenuti rispetto alla versione uscita per la console Microsoft, tra cui 5 capitoli chapters, tre mappe multiplayer ed un editor.
Il manageriale calcistico di Sports Interactive è entrato invece oggi nella cosiddetta fase gold, quella cioè immediatamente precedente l'uscita del gioco, con la masterizzazione e la messa in distrubuzione delle copie in tutta Europa, dove uscirà il 19 ottobre. Due date più che piacevoli da segnare sul calendario.