A Stroke of Fate: Assassinate Hitler!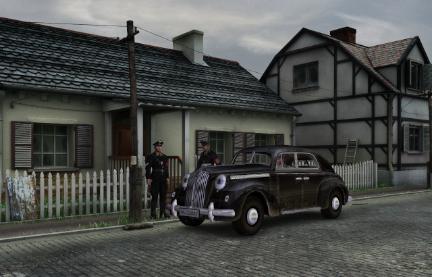 Realizzato da Akella, A Stroke of Fate è un'avventura di spionaggio in cui ci caleremo nei panni di un ufficiale infiltrato nella Gestapo che ha deciso di uccidere Hitler. Ovviamente un compito non facilissimo, e il nostro dovrà trovare alleati senza farsi scoprire dai nazisti che lo circondano.
Davvero impressionante il dettaglio delle ambientazioni, realizzate copiando in ogni minimo dettaglio i luoghi reali della Berlino del Fuhrer. I nazisti li abbiamo combattuti spesso nei videogame, ma che io sappia questa è la prima volta che ci infiltriamo tra loro senza un cannemozze.
Insomma, un gioco molto diverso dal solito che di sicuro gli appassionati di avventure punta e clicca non potranno farsi sfuggire.