The Eye of Judgement da domani nei negozi: quanto ci costerà?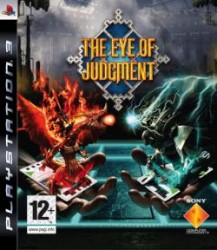 Come già sapete, l'interessante The Eye of Judgement costerà 70$ sul mercato americano. Il povero giocatore europeo si potrebbe aspettere quindi che la versione nostrana costi 50€ (70$ col cambio attuale) o, nel peggiore dei casi, 70€, applicando la solita infame equazione "1$ diventa 1€".
E invece no: Sony ha annunciato che la versione europea, nei negozi a partire da domani, costerà ben 99,99€ (il doppio esatto: 99€ = 140$). Confermate inoltre le bustine aggiuntive di carte da acquistare separatamente.
La presentazione italiana avverrà questo pomeriggio alla FNAC di Milano (via Palla 2, angolo via Torino). I partecipanti riceveranno alcuni gadget, evviva.