Gears of War (PC): la recensione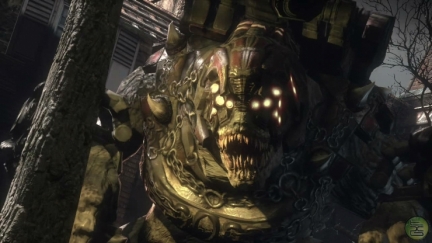 Ho recensito Gears of War in versione PC Windows per Multiplayer.it. Qui di seguito riporto il solo commento finale, se siete interessanti a leggere la recensione completa seguite pure questo link.
Gears of War passa da console a PC con una straordinaria disinvoltura, e non mancherà di conquistare questo suo nuovo pubblico con una giocabilità superlativa impreziosita da piccole ma importanti idee innovative, una grafica di primo livello e una modalità multiplayer particolarmente coinvolgente. Essere fan del genere e non considerare l'acquisto di Gears of War è praticamente follia allo stato puro, e anche chi ha già giocato il titolo originale potrebbe farci sopra un pensierino, considerati i contenuti aggiuntivi e l'editor. Insomma, andate e compratene tutti: non ve ne pentirete.