Xbox Live Marketplace: le novità di giovedì 20 settembre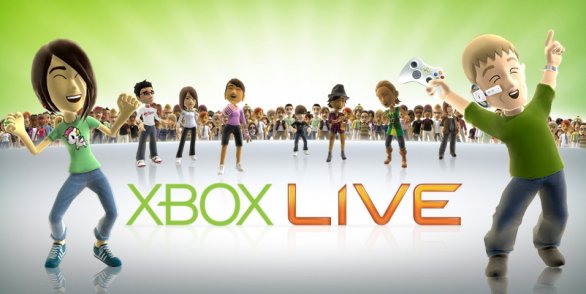 Eccoci di nuovo al nostro consueto appuntamento di metà settimana dedicato alle offerte a tempo, alle versioni dimostrative, ai contenuti aggiuntivi e ai titoli indipendenti previsti in uscita sul Marketplace di Xbox Live da qui sino a lunedì prossimo. Come sempre, partiamo dalla lista dei Deal of the Week, decisamente meno "nutriti" di quelli della settimana scorsa ma comunque in grado di offrire delle solide alternative rappresentate da Dragon's Lair e, soprattutto, dalle espansioni di Deus Ex: Human Revolution.
Offerte della settimana (fino al 25 settembre e solo per gli utenti Xbox Live Gold)

Deus Ex: Human Revolution - l'anello mancante - sconto del 50% - 600 Punti Microsoft


Deus Ex: Human Revolution - pack missione esplosiva - sconto del 50% - 120 Punti Microsoft


Dragon's Lair - gioco completo - 400 Punti Microsoft
Seguiteci dopo la pausa per le tutte le altre novità settimanali del Marketplace di Xbox Live.

Xbox Live Arcade

RAW - Realms of Ancient War
Jet Set Radio
Joe Danger 2: The Movie
Double Dragon Neon

Add-on di giochi

Rock Band 3 - 55 nuovi elementi
Armored Core V - 2 nuovi elementi
Dogfight 1942 - 2 nuovi elementi
Magic 2013 - Espansione 2013 di Mag

Giochi su richiesta

EA SPORTS™ FIFA Street
Cars: Race-O-Rama
SSX
Generator Rex

Giochi indipendenti

Xenominer
Bungee Ferret Tossing
Entropy
Diamond Challe

Demo dei giochi

KS Ultimate
RESIDENT EVIL 6
Fable: The Journey
WRC 3

Giochi previsti

Call of Duty: Black Ops II
Tomb Raider
Halo 4
Borderlands 2

Temi e immagini giocatore

Dishonored
Fable: The Journey - 4 nuovi elementi
Konsole Kingz - 5 nuovi elementi
Zombie Driver HD - 2 nuovi elementi