A cavallo con Age of Conan: Hyborian Adventures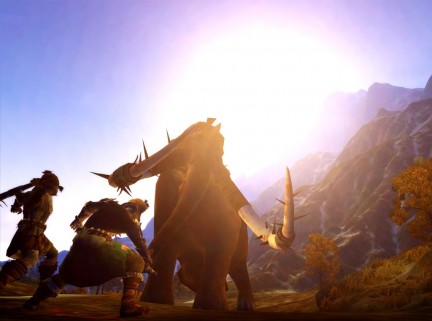 Il sito ufficiale di Age of Conan: Hyborian Adventures, MMORPG sviluppato da Funcom e in arrivo fra qualche mese su PC e Xbox 360, è stato aggiornato con la descrizione delle cavalcature utilizzabili nel gioco e con le immagini relative a un dungon chiamato Sanctum of the Burning Souls, dove saranno presenti le creature Acheronian Warlord e Blood Defiler. Potete vedere tutto ritratto in queste immagini.
Gli sviluppatori affermano che le cavalcature, che si tratti di un elefante, un cavallo o qualsiasi altra bestia, ricopriranno un ruolo fondamentale nel gioco, e per questo il loro impegno nel renderle divertenti e al tempo stesso molto bilanciate è stato massimo. Per ogni diverso animale è possibile scegliere addirittura diversti stili di cavalcatura, ognuno dei quali porterà certi vantaggi e certi svantaggi.
Age of Conan: Hyborian Adventures - le cavalcature






[via Nextgame]