Brothers: A Tale of Two Sons - video d'annuncio e prime immagini di gioco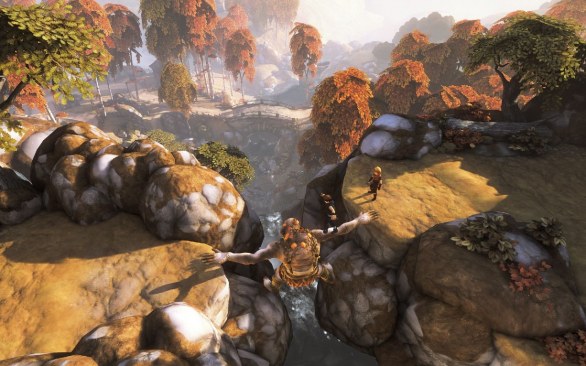 I produttori milanesi di 505 Games e gli sviluppatori svedesi degli studi Starbreeze sono lieti di presentarci Brothers: A Tale of Two Sons, una nuova proprietà intellettuale partorita dalla visionaria mente del regista Josef Fares.
Dedicata alle peripezie vissute da due fratelli nel corso di un lungo viaggio intrapreso per rintracciare l'Acqua della Vita necessaria per salvare l'amato padre da morte certa, l'avventura di Fares unisce una struttura di gioco fortemente cooperativa ad elementi platform necessari per esplorare le ambientazioni e scoprirne i segreti.
L'uscita di Brothers: A Tale of Two Sons è prevista nei primi mesi del 2013 su PC (Steam), PlayStation 3 (PSN) e Xbox 360 (Xbox Live).
Brothers: A Tale of Two Sons - galleria immagini