The Orange Box: patch in arrivo per X360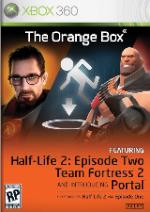 Valve ha confermato che prima di Natale verrà rilasciata una patch per la versione Xbox 360 di The Orange Box.
Mentre su PC il gioco può essere velocemente patchato con Steam, sulla console Microsoft la procedura per la certificazione è più lunga e macchinosa, ma ormai è solo questione di giorni. La patch è dedicata in special modo a Team Fortress 2, del quale correggerà numerosi bug e migliorerà il netcode.
Valve ha anche confermato che presto arriveranno nuove mappe di Team Fortress 2, in un primo momento su PC e in seguito su Xbox 360.
Ricordiamo che The Orange Box è in arrivo anche su PlayStation 3.
[via Nextgame]