Disciples III: Renaissance respira ancora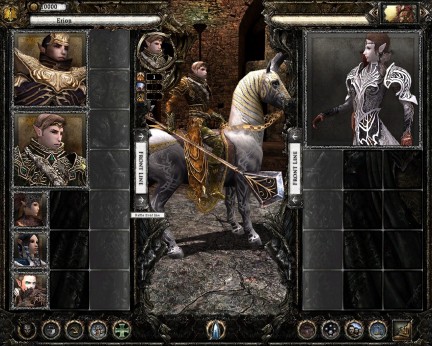 Disciples III: Renaissance è un misto fra strategico a turni e gioco di ruolo del quale si erano perse le tracce ormai da mesi. A sorpresa, però, il publisher Akella ha diffuso otto nuove immagini, segnale che il titolo è ancora vivo e vegeto, seppur senza una data certa di pubblicazione.
Disciples III: Renaissance, sviluppato dai russi .dat, permetterà ai giocatori di scegliere fra tre diverse fazioni (Empire, Legions of the Damned ed Elven Alliance) tutte differenziate per abilità e caratteristiche e, a quanto pare, prevederà solo una campagna per giocatore singolo.