PlayStation Store: le novità di mercoledì 3 ottobre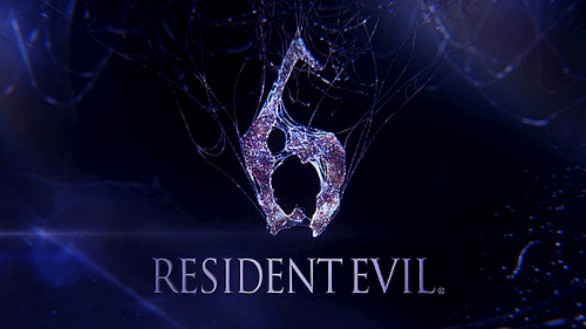 Ecco a voi le novità uscite le scorse ore sul PlayStation Store.
Demo PS3 (Gratis)
Hell Yeah! Wrath of the Dead Rabbit
PlayStation Plus
HELL YEAH! Wrath of the Dead Rabbit – 100% di sconto
Spelunker HD e i DLC di EX2-10 – Tutti al 50% in meno
Esclusivo Tema Dinamico Double Dragon Neon
PSOne
Tomba!
Prezzo: £3.19/€3.99 - PEGI: 3 - Dimensione File: 159MB
Continua dopo la pausa.
Giochi PS3
Dead or Alive 5
Prezzo: £47.99/€59.99 - PEGI: 16 - Dimensione File: 5658MB

Hell Yeah! Wrath of the Dead Rabbit
Prezzo: £9.99/€12.99 - PEGI: 12 - Dimensione File: 2711MB

LEGO Harry Potter: Years 5-7
Prezzo: £10.99/€13.99 - PEGI: 7 - Dimensione File: 9370MB

NBA 2K13 (Disponibile dal 5 Ottobre)
Prezzo: £49.99/€59.99 - PEGI: 3

NiGHTS into Dreams…
Prezzo: £6.49/€7.99 - PEGI: 7 - Dimensione File: 2024MB

Resident Evil 6
Prezzo: £47.99/€59.99 - PEGI: 18 - Dimensione File: 10GB

Sonic Adventure 2
Prezzo: £6.49/€7.99 - PEGI: 7 - Dimensione File: 3134MB

minis
Ronnie O'Sullivan's Snooker
Prezzi: £1.99/€2.49
PEGI: 3
Disponibilità: Non disponibile in BL,HU,QA
PS3 DLC
Darksiders II
Darksiders II Fletcher's Crow Hammer (£0.59/€0.75)
Darksiders II Mace Maximus (£0.59/€0.75)
Darksiders II Van der Schmash (£0.59/€0.75)
Darksiders II Angel of Death Pack (£1.19/€1.49)
Darksiders II Deadly Despair Pack (£0.59/€0.75)
Darksiders II Mortis (£0.59/€0.75)
Darksiders II Rusanov's Axe (£0.59/€0.75)
Darksiders II Shadow of Death Pack (£1.19/€1.49)
Disponibilità: Tutti
Dead Or Alive 5
Dead or Alive 5 First Time Pack
Prezzi: Gratis
Disponibilità: Non disponibile in Germany
LittleBigPlanet 2 – The Pirates! Minipack (Cross Compatibile)
Prezzi: £2.39/€2.99
Disponibilità: Tutti
Mugen Souls
Explosion! Super Weapon Pack 3 (£1.59/€1.99)
G Fever Pack 1 (£2.39/€2.99)
Jiggly Transmission And Equipment Pack 3 (Free)
Jiggly Transmission And Equipment Pack 4 (Free)
Palpitation Coordination (Gratis)
Point Fever Pack 1 (£1.59/€1.99)
Undisputed God Prudence Pack 3 (Gratis)
Disponibilità: Tutti
One Piece Pirate Warriors
Hancock
Robin
Sanji
Prezzi: £2.39/€2.99
Disponibilità: Tutti
Rock Band 3
311 Pack 01 (£2.49/€3.99)
Amber (£0.99/€1.49)
Beautiful Disaster (£0.99/€1.49)
Down (£0.99/€1.49)
Adonaï (£0.99/€1.49)
Broken Bones (£0.99/€1.49)
Flesh And Blood (£0.59/€0.79)
Keep The Lights On (£0.99/€1.49)
Move Your Body (£0.99/€1.49)
Skinny Seventeen (£0.59/€0.79)
Disponibilità: Non disponibile in BL, HR, CZ, GR, HN, IN, IS, KU, LU, PO, QT, RU, SA, SL, ZA, TK, UA, AE
Rocksmith
Doors Down – Kryptonite
Gary Clark Jr – Bright Lights
Grace Potter and the Nocturnals
The Shins – Caring is Creepy
Prezzi: £2.39/€2.99
Disponibilità: Non disponibile in Turkey
Sonic Adventure 2
Sonic Adventure 2 Battle
Prezzi: £3.69/€4.49
Disponibilità: Tutti
Spelunker Hd
Spelunker Hd Dlc 8 (Area Ex9)
Spelunker Hd Dlc 9 (Area Ex10)
Prezzi: £1.59,€1.99
Disponibilità: Tutti
Street Fighter X Tekken
Sfxt Boost Gem Trial Pack 6
(Gratis)
Sfxt Color Palette Add-On 8
(Gratis)
Sfxt Sf Boost Gem Pack 13
(£0.79, €0.99)
Sfxt Sf Boost Gem Pack 14
(£0.79, €0.99)
Sfxt Sf Boost Gem Pack 15
(£0.79, €0.99)
Sfxt Tk Boost Gem Pack 13
(£0.79, €0.99)
Sfxt Tk Boost Gem Pack 14
(£0.79, €0.99)
Sfxt Tk Boost Gem Pack 15
(£0.79, €0.99)
Disponibilità: Tutti
THE PINBALL ARCADE
ADD-ON PACK 2: CIRQUS VOLTAIRE AND FUNHOUSE
Prezzi: £3.99/€4.99
Disponibilità: Tutti
Who Wants To Be A Millionaire
Who Wants To Be A Millionaire – Sci Fi Greats
Prezzi: £2.39/€2.99
Disponibilità: Non disponibile in SA
PS Vita DLC
Escape Plan -The Director's Cut
Prezzi: £3.99/€4.99
Disponibilità: Tutti
LittleBigPlanet 2 – The Pirates! Minipack (Cross Compatibile)
Prezzi: £2.39/€2.99
Disponibilità: Tutti
Treasure of Montezuma Blitz – 1 000 Crystals Pack
Prezzi: £0.65/€0.79
Disponibilità: Tutti
Video
EA Sports NHL 13
NHL 13 Cover Athlete Announce
NHL 13 Defensive Gameplay
NHL 13 Every Stride Matters
NHL 13 Game Play Reveal
NHL 13 Gm Connected
NHL 13 Hockey Iq
NHL 13 Last Man Standing
NHL 13 Presentation
WWE '13 Non disponibile in Germania
WWE '13 Mike Tyson interview trailer