Resistance 2: primi segnali di vita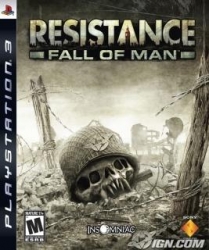 Resistance 2 presto realtà? Probabile. Sony Computer Entertainment of America ha registrato pochi giorni fa il titolo, assicurandosi il copyright. Ciò conferma, seppur non in veste ufficiale, che il sequel di Resistance: Fall of Man è praticamente certo.
Già in passato gli sviluppatori Insomniac hanno dichiarato apertamente di voler rendere Resistance una vera e propria serie di almeno tre capitoli, quindi se Resistance 2 fosse già in lavorazione non sarebbe una gran sorpresa. Questo secondo episodio dovrebbe inoltre poter vantare una veste grafica sontuosa, almeno stando alle dichiarazioni di qualche tempo fa rilasciate dagli stessi Insomniac.
Resistance: Fall of Man è stato uno dei giochi di lancio di PlayStation 3, e seppur non si tratti di un gioco straordinario è indubbio che sia stato sottovalutato dai videogiocatori.