God of War: Ascension - la demo single player sarà compresa nel Blu-Ray americano di Total Recall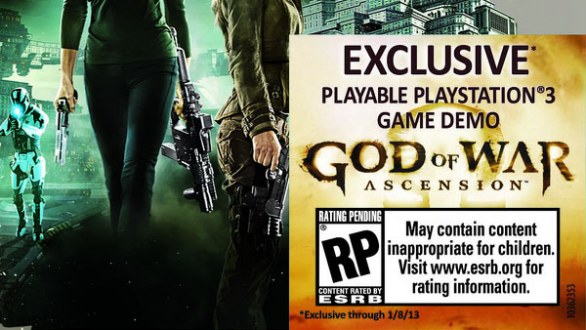 Sony Computer of America ha annunciato l'arrivo nel territorio americano della demo single player di God of War: Ascension mostrata all'E3 2012.
Questa versione dimostrativa non sarà, per il momento, disponibile pubblicamente via download attraverso PlayStation Store ma verrà inclusa dal 18 dicembre nell'edizione Directo'r Cut del Blu-Ray di Total Recall, rifacimento di Atto di Forza adesso presente nei cinema italiani. Come potete vedere dalle immagini, la confezione riporta anche la data di scadenza di questa esclusiva, che terminerà l'8 gennaio 2013.
Nel frattempo ricordiamo che God of War: Ascension approderà in versione completa nei negozi dal 12 marzo 2013 come esclusiva PS3.
God of War: Ascension - la confezione del Blu-Ray di total Recall