Stars of Barathrum è il nuovo gioco di Valve? - primi artwork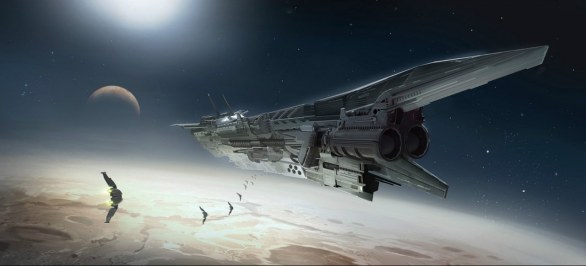 Stars of Barahtrum potrebbe essere il nome del nuovo IP di Valve, e quelli che potete trovare in questa galleria potrebbero essere i concept art. A diffondere l'indiscrezione è forum Facepunch.
Il gioco dovrebbe essere un open-world ad ambientazione fantascientifica sulla falsariga di Privateer e Freelancer, dove il giocatore è "libero di scegliere la propria avventura". Gli artwork sono firmati Peter König, artista alle dipendenze di Valve dal 2008 fino a pochi mesi fa.
La notizia va presa con molta cautela, poiché König lavora anche come freelance, per cui questi artwork potrebbero essere relativi a qualsiasi altro progetto che non conosciamo. Rimaniamo in attesa di conferme e smentite per quello che potrebbe essere uno degli annunci più importanti degli ultimi anni.
Stars of Barathrum - primi artwork