Frontlines: Fuel of War non uscirà su PS3?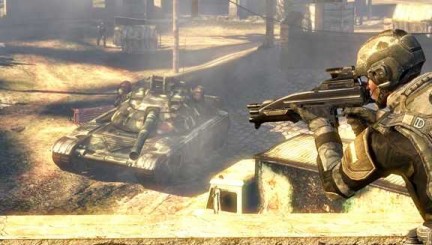 La versione PlayStation 3 dello sparatutto in prima persona Frontlines: Fuel of War sembra essere stata cancellata, lasciando il gioco solo su PC e Xbox 360.
A svelare la notizia sarebbero state le grandi catene americane EB Games e Gamestop, che avrebbero cancellato dai loro listinti Frontlines: Fuel of War per la console Sony.
Nel forum ufficiale dei Kaos Studios, sviluppatori del gioco, un amministratore non ha affatto smentito la notizia, ma allo stesso tempo ha consigliato agli utenti di non disperare finché un comunicato ufficiale non confermerà definitivamente la cancellazione.
Frontlines: Fuel of War è atteso per questa primavera.