Frontlines: Fuel of War per PS3 è solo rinviato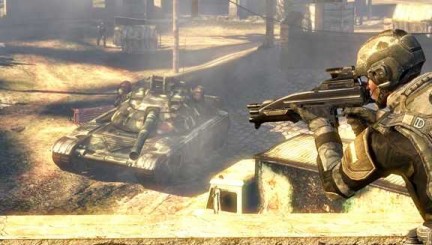 Mezzo sospiro di sollievo per gli utenti PlayStation 3, poiché la cancellazione dello sparatutto in prima persona Frontlines: Fuel of War annunciata ieri si è rivelata un'informazione imprecisa: il gioco sarà in forte ritardo di rispetto alle versioni PC e Xbox 360, ma uscirà regolarmente.
A confermarlo è direttamente THQ alla rivista online Firing Squad. Sviluppato dai Kaos Studios, Frontlines: Fuel of War arriverà dunque a febbraio sulla console Microsoft e su personal computer, e in un periodo non meno imprecisato nel 2008 per il monolite panciuto di Sony.
[via Firing Squad]