Guitar Hero supera il miliardo di dollari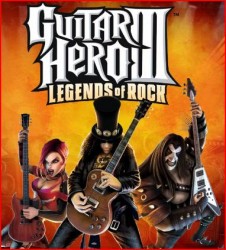 La serie Guitar Hero, che ha debuttato su PlayStation 2 nel 2005 e sta spopolando in queste settimane con Guitar Hero III: Legends of Rock, ha già fatto superare il miliardo di dollari di guadagni al publisher Activision vendendo in totale oltre 14 milioni di copie.
Il vero e proprio boom è sicuramente arrivato con Guitar Hero III: Legends of Rock, che ha il particolarissimo record di essere il gioco che ha venduto più di ogni altro in un singolo giorno dell'anno e, secondo NPD, è stato il titolo più venduto sia come numero di unità che come guadagno in dollari nell'anno 2007.
Il gioco ha inoltre fatto già registrare più di 5 milioni di canzoni aggiuntive scaricate, doppiando il risultato di Rock Band.
[via 1UP]