Funcom spiega il ritardo di Age of Conan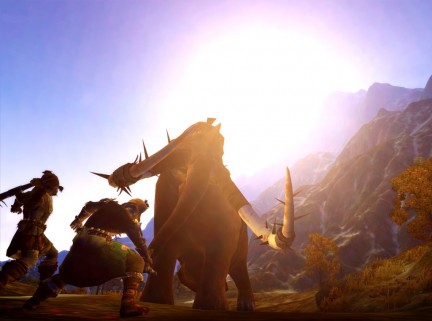 Dopo aver annunciato il ritardo di Age of Conan: Hyborian Adventures e conseguentemente scontentato tutti coloro che attendevano l'MMORPG con ansia, il Game Director Gaute Godager è intervenuto spiegando la decisione di Funcom.
Tramite una lettera pubblicata sul sito ufficiale del gioco, Godager si è prima di tutto scusato con tutti i lettori, giustificando la scelta di posticipare l'uscita di Age of Conan con l'intenzione di non deludere i fan, puntualizzando che a differenza dal penultimo rinvio, risalente allo scorso agosto, i lavori aggiuntivi non riguarderanno il redesigning del gioco, ma la sua ottimizzazzione al fine di ottenere un prodotto finale quanto più soddisfacente possibile.
Leggendo tra le righe, si tratta quindi molto probabilmente della "semplice" correzione di alcuni bug che evidentemente affliggono ancora il gioco, sperando che non ci siano ulteriori intoppi nel processo: dato che Godager si dice fermamente convinto che "Age of Conan dominerà", non ci resta che fidarci, pregando nel frattempo che i 2 mesi aggiuntivi di purgatorio non vadano ad allungarsi ulteriormente.