Medal of Honor: Warfighter ingiocabile senza la patch di lancio?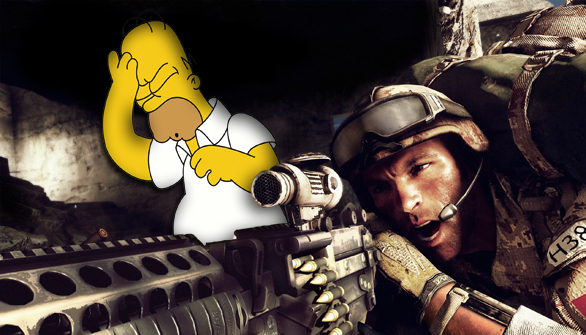 In concomitanza con il lancio nordamericano di Warfighter, i curatori del sito ufficiale di Electronic Arts consigliano caldamente a tutti i possessori presenti e futuri dello sparatutto degli studi Danger Close di scaricare la "Day 1 Patch". Il motivo di un simile, perentorio intervento sul codice "liscio" dell'ultimo capitolo della saga di Medal of Honor è presto spiegato: senza questa patch, gli errori di programmazione e i bug sfuggiti ai tester non consentono agli utenti di proseguire la campagna principale e portano a degli irrimediabili crash durante le partite multiplayer.
Sfogliando la pantagruelica lista delle correzioni apportate dalla famigerata "Day 1 Patch" di Warfighter diventa così chiaro il motivo che ha spinto i Danger Close a rimandare fino ad oggi l'invio delle copie da destinare ai redattori delle testate videoludiche italiane e internazionali: basta dare un'occhiata alla release note pubblicata sul sito ufficiale di EA per rendersi conto del pasticcio combinato da chi, evidentemente, ha deciso di saltare i controlli sul codice di gioco per evitare un pericoloso ritardo nell'uscita che avrebbe comportato una sfida sanguinaria con Black Ops 2 e Halo 4.
Anche la versione europea di Medal of Honor: Warfighter, prevista in uscita per il 25 ottobre su PC, PlayStation 3 e Xbox 360, subirà gli stessi malus della versione pubblicata oltreoceano e dovrà essere patchata "obbligatoriamente".

Medal of Honor: Warfighter - immagini della modalità multigiocatore