DmC: Devil May Cry - nuove immagini di gioco - svelata l'edizione "Son of Sparda"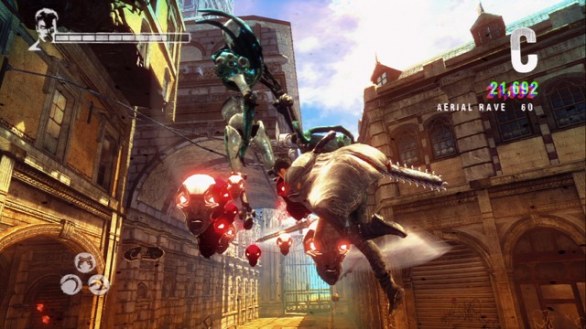 Dalle pagine del loro blog ufficiale, i ragazzi di Ninja Theory rallegrano la giornata ai fan più sfegatati della saga di Dante svelando l'edizione limitata di DmC: Devil May Cry e illustrandone il contenuto con delle immagini esplicative.
Acquistabile al prezzo consigliato di 69,99€, l'edizione Son of Sparda verrà proposta all'interno di una speciale confezione "a tema" che includerà una copia di DmC (naturalmente...), una fedele riproduzione indossabile della collana dell'eroe protagonista e il codice per scaricare un contenuto aggiuntivo che andrà a modificare l'aspetto della pistola, della falce e dell'ascia di Dante su ispirazione delle armi e dell'equipaggiamento degli antichi samurai.
Sia la versione "liscia" di DmC: Devil May Cry che l'edizione Son of Sparda saranno disponibili a partire dal 13 gennaio del prossimo anno su PC, PlayStation 3 e Xbox 360.
DmC: Devil May Cry - Son of Sparda Edition - galleria immagini