Gioco da tavolo di World of Warcraft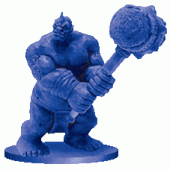 Il board-game di World of Warcraft non sembra male. Io non me ne intendo di giochi da tavolo, ma me ne intendo di miniature e posso dirvi che quelle che ho visto sembrano sul livello Games Workshop (e non è poco!).

Come suggerisce questa vignetta di Penny Arcade, il passo successivo non potrà essere che un gioco di carte collezionabile.
Ulteriori dettagli qui, mentre questo è il regolamento in versione pdf.