BioWare di nuovo al lavoro su Knights of the Old Republic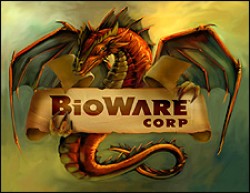 Chi è dotato di una buona memoria, sicuramente ricorderà l'annuncio diffuso da BioWare e LucasArts a fine ottobre scorso, riguardante la nuova collaborazione tra le due società, volta alla realizzazione di un nuovo "prodotto di intrattenimento interattivo".
Secondo un report diffuso da EA, e ritrasmesso sulle pagine virtuali di ShackNews, si viene oggi a sapere che il team di sviluppo di Mass Effect è effettivamente al lavoro sulla serie Knights of the Old Republic, lasciando così definitivamente pensare ad un possibile KOTOR III o, magari, ad un MMORPG ambientato all'interno della stessa serie, come circolato qualche tempo fa.
Che si tratti dell'uno o dell'altro, sembra ormai praticamente certo il ritorno di BioWare al mondo di Star Wars, a meno di clamorose smentite da parte della stessa EA.
[via 1Up]