Xbox Live Marketplace: le novità di giovedì 1 novembre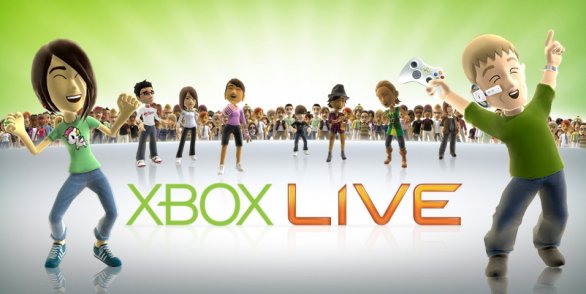 Salve a tutti e bentornati al nostro solito appuntamento di metà settimana dedicato alle offerte a tempo, alle versioni dimostrative, ai contenuti aggiuntivi e ai titoli indipendenti previsti in uscita sul Marketplace di Xbox Live da qui sino a lunedì prossimo. Protagonista d'eccezione degli ultimi Deal of the Week è la saga di The Elder Scrolls che, a un anno circa dal lancio di Skyrim, si concede agli amanti dei GDR occidentali con dei forti sconti sulle versioni digitali e sulle espansioni di Oblivion e, naturalmente, dell'avventura "nordica" del Sangue di Drago.
Offerte della settimana (fino al 6 novembre e solo per gli utenti Xbox Live Gold)

Oblivion - gioco completo - 9,99€


Skyrim - gioco completo - 59,99€


Oblivion - Shivering Isles - sconto del 50% - 600 Punti Microsoft


Oblivion - Cavalieri dei Nove - sconto del 50% - 200 Punti Microsoft


Skyrim - Hearthfire - sconto del 20% - 320 Punti Microsoft


Skyrim - Dawnguard - sconto del 25% - 1200 Punti Microsoft
Seguiteci dopo la pausa per le tutte le altre novità settimanali del Marketplace di Xbox Live.

Xbox Live Arcade

Nuovi titoli arcade
Visualizza tutto

Pid
Pool Nation
Home Run Stars

Add-on di giochi

Rock Band 3 - 15 nuovi elementi
Assassin's Creed® III - 3 nuovi elementi
Pool Nation - Cues, Balls and Decals Pack
Naughty Bear Panic in Paradise - Costume di Jason Zamph

Giochi su richiesta

Silent Hill: Downpour
ASURA'S WRATH
Dynasty Warriors 7

Giochi indipendenti

Fishing Frenzy
Space War
Befuddled Bears
Demon House: FPS

Demo dei giochi

Air Conflicts: Pacific Carrierr

Giochi previsti

COD: Black Ops II
Halo 4
Assassin's Creed III
Forza Horizon

Temi e immagini giocatore

Konsole Kingz - 4 nuovi elementi
Dragon's Dogma - 2 nuovi elementi
Major League Gaming - 3 nuovi elementi
Hook-Ups