Frontlines: Fuel of War avrà 50 giocatori online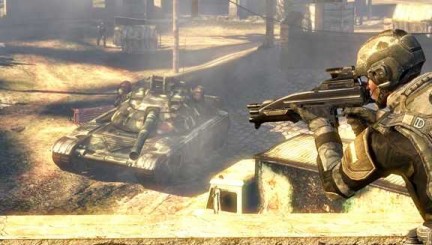 Attraverso il forum ufficiale degli sviluppatori Kaos Studios, è stato reso noto che lo sparatutto in prima persona Frontlines: Fuel of War riuscirà a supportare fino a 50 giocatori in contemporanea nelle partite multiplayer.
Se questo venisse confermato sarebbe un record: finora il numero massimo era di 40 giocatori in contemporanea su Resistance: Fall of Man.
Cancellato nella sua versione PlayStation 3, Frontlines: Fuel of War è previsto per PC e Xbox 360 a fine mese.
[via Kaos Studios, Multiplayer.it]