Game Developers Conference 2008 pronta al via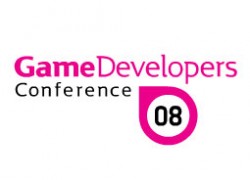 A beneficio dei più distratti, ricordo che ha oggi il via in quel di San Francisco la Game Developers Conference 2008, consueto appuntamento che come ogni anno riunisce nella città californiana i più grandi addetti ai lavori dell'industria videoludica, che nell'edizione 2008 si terrà fino al 22 febbraio.
Come al solito, le attese nei confronti del materiale e delle dichiarazioni provenienti dalla rassegna sono altissime, visto che per l'occasione dovrebbe essere presentato materiale riguardante titoli come Alan Wake, Spore e, secondo quanto riportato da Gamespot, addirittura God of War III.
Ricordo inoltre le voci riguardanti una possibile presenza alla GDC di un'altro pezzo da novanta: Gears of War 2, dato secondo alcune voci come presente in occasione del keynote che Microsoft terrà, riguardante ovviamente la propria console Xbox 360. Noi di gamesblog non mancheremo ovviamente di seguire con estrema attenzione la fiera, riportandone le principali notizie.