Altre stelle del cinema per Street Fighter: Legend of Chun-Li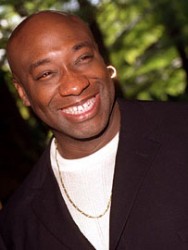 Dopo la conferma di Kristin Kreuk nella parte di Chun-Li, il nuovo film di Street Fighter si arricchisce con altre star di Hollywood.
Il primo fra questi è Michael Clarke Duncan (Il miglio verde, FBI protezione testimoni) che visto il physique du role impersonerà Balrog, segue poi Chris Klein (American Pie) nella parte di Nash, il commilitone di Guile, e Rick Yune, l'asiatico cattivone di The Fast and the Furious, nella parte del vecchio Gen.
Fra gli scritturati appare anche il rapper Taboo del gruppo hip-hop Black Eyed Peas, per un ruolo ancora non rivelato.
Street Fighter: Legend of Chun-Li sarà filmato a partire da marzo in località come Vancouver, Hong-Kong e Bangkok.