God of War 3: "coming soon"?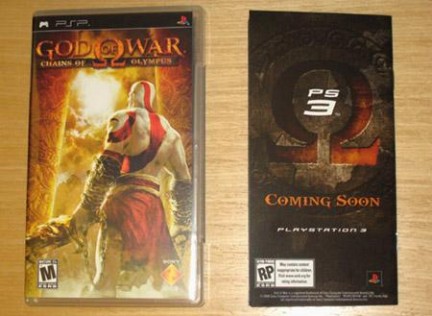 La confezione della versione americana di God of War: Chains of Olympus svela l'arrivo imminente di God of War 3 (un pò come successe per il capitolo per PSP nel libretto di God of War 2).
Come vedete dall'immagine, nel retro del manuale viene annunciato un "coming soon" ufficiale da parte di Sony del primo titolo in HD dedicato alle vicende di Kratos. Ricordiamo che, secondo le informazioni trapelate in rete tempo addietro, God of War 3 dovrebbe vantare una risoluzione 1080p, il supporto alle vibrazioni del Dual Shock 3 e al sensore di movimento del Sixaxis.
Restate sintonizzati per ulteriori info a riguardo.
[Via Nextgame]