Addio a Gary Gygax, creatore di Dungeons & Dragons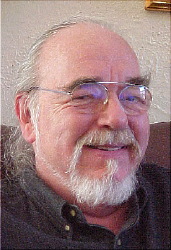 Gary Gygax, scrittore e game designer, si è spento ieri mattina all'età di 70 anni nella sua casa di Lake Geneva, nel Wisconsin. La sua salute era da tempo piuttosto instabile.
Gary Gygax, nome forse sconosciuto a molti videogiocatori, è stato il creatore di Dungeons & Dragons, ed è universalmente considerato il padre dei giochi di ruolo.
Titoli come Eye of the Beholder, Baldur's Gate, Neverwinter Nights e via dicendo sono tutti basati sui mondi di fantasia che Gary Gygax ha creato o ha contribuito a creare. Ciao Gary!
[via AP]