Activision Blizzard e l'MMO di Call of Duty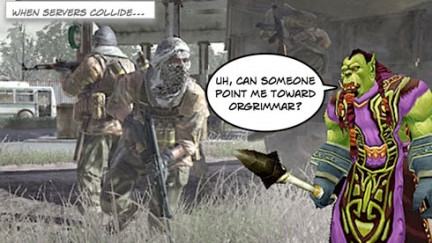 Diciamoci la verità: dopo la fusione tra Activision e Blizzard più o meno tutti abbiamo fantasticato su possibili nuovi titoli basati sia sulle proprietà intellettuali dei due colossi, sia sull'esperienza maturata dai rispettivi sviluppatori nei vari settori dell'industria videoludica.
A rendere il tutto un po' meno frutto di fantasia è stato Bobby Kotick, capo di Activision che presto diventerà CEO della neonata società, intervenuto in occasione della Morgan Stanley Technology Conference in California.
Kotick ha infatti ipotizzato un MMO ambientato all'interno dell'universo di Call of Duty come naturale evoluzione del titolo sviluppato da Infinity Ward: mentre in giro per la rete c'è già chi fantastica su di una fusione tra World of Warcraft ed il popolare FPS, non ci resta che prendere atto delle dichiarazioni del (quasi) capoccia di Activision-Blizzard.
[via Joystiq]