Dark Souls: Prepare to Die Edition a 27€ su Steam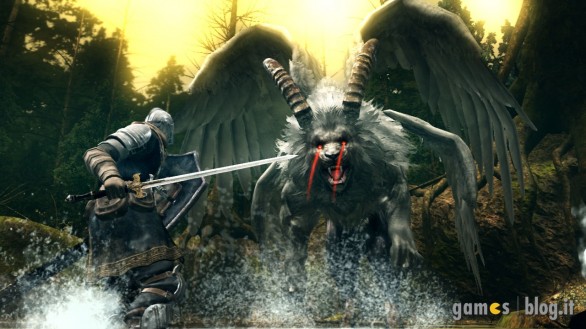 Vi segnaliamo che fino al prossimo lunedì Steam propone Dark Souls: Prepare to Die Edition al 33% di sconto, ovverosia al costo di 27€. Si tratta della versione PC di Dark Souls, uno dei giochi più apprezzati del 2011 uscito originariamente su PlayStation 3 e Xbox 360.
Uscito la scorsa estate, a diversi mesi di distanza dalle controparti console, Dark Souls: Prepare to Die Edition contiene nativamente tutti i DLC che su PS3 e X360 sono stati pubblicati a parte lo scorso 26 ottobre. Si parla di un totale di 10 ore di gioco aggiuntive, nuovi nemici, boss di fine livello, equipaggiamento e personaggi non giocanti.
Nonostante la versione PC non sia ottimizzata a dovere, vi consigliamo di dare un'occhiata a questo titolo. Dark Souls è sicuramente un prodotto d'altri tempi, e nello speciale per i Top/Flop annuali l'avevo eletto mio gioco preferito del 2011.
L'offerta scadrà alle ore 19:00 di lunedì 12 novembre