Nuove immagini e video per Metal Gear Solid 4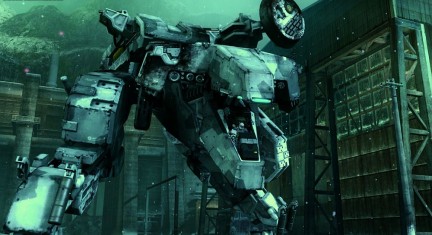 Fissato ormai ufficialmente per il lancio mondiale del 12 Giugno, Metal Gear Solid 4: Guns of the Patriots si mostra nelle ultime immagini svelando un "qualcosa" di familiare per i fans della serie.
Come si può notare infatti in uno di questi screenshot è presente Solid Snake in versione "old" alla guida del METAL GEAR REX, ultimo boss del primo capitolo apparso su piattaforma PSOne.
Oltre a queste ultime poche immagini, consiglio viviamente di dare uno sguardo (per chi non lo avesse ancora fatto) al video della demo presentata alla celebrazione del ventennale di Metal Gear... che trovate nella seconda parte del post.
[Via Nextgame]