PlayStation Store: le novità di mercoledì 7 novembre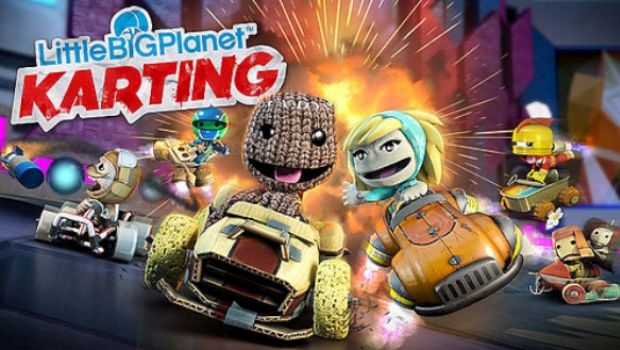 Tutti gli aggiornamenti di oggi nel negozio online per PS3, PSP e PS Vita.
Ecco a voi le novità uscite le scorse ore sul PlayStation Store. Fra le varie proposte spicca la demo di Epic Mickey 2
PlayStation Plus
Dyad – 20% di sconto per due settimane
WWE Fan Axxess – 50% di sconto per una settimana
Demo PS3 (Gratis)
Disney Epic Mickey: The Power Of Two
F1 Race Stars demo
Giochi PS3
Devil May Cry HD Collection
Prezzo: €29.99
PEGI: 16
Disponibilità: Tutti
Giochi PS Vita
When Vikings Attack!
Prezzo: €9.99
Continua dopo la pausa.
Giochi PS3
Dyad
Prezzo: €9.99
PEGI: 3
Disponibilità: Non disponibile in AU, NZ
LittleBigPlanet Karting
Prezzo: €49.99
PEGI: 7
Disponibilità: Tutti (UK/Ire 9 novembre)
One Piece: Pirate Warriors – Grand Line Edition
Prezzo: €59.99
PEGI: 12
Disponibilità: Tutti
Pid (Prova disponibile)
Prezzo: €9.99
PEGI: 7
Disponibilità: Tutti
The Darkness II
Prezzo: €29.99
PEGI: 18
Disponibilità: Non disponibile in Germania
Toejam & Earl
Prezzo: €4.49
PEGI: 3
Disponibilità: Tutti
Toejam & Earl in Panic On Funkotron
Prezzo: €4.49
PEGI: 7
Disponibilità: Tutti
Vanquish
Prezzo: €14.99
PEGI: 18
Disponibilità: Tutti
When Vikings Attack!
Prezzo: €9.99
PEGI: 12
Disponibilità: Tutti
PS Mobile
You are the Ref
Prezzo: €3.49
You are the Umpire
Prezzo: €3.49
PS3 DLC
Agarest: Generations Of War 2
4th Extra Character (€2.49)
Additional Massage Costumes (€2.99)
Bonus Point Pack 7 (€5.99)
Bonus Point Pack 8 (€5.99)
Four Divine Beasts Pack (Gratis)
Frensberge Specialty Pack 4 (€1.49)
Peddling Damascus Sp (€1.99)
Right To The Blacksmith Pack 7 (Gratis)
Right To The Blacksmith Pack 8 (Gratis)
Shaldie Mail Order 2 Pack (€2.99)
Unlock Character Galleries (Gratis)
Disponibilità: Non disponibile in Finlandia/Nuova Zelanda
Crazy Machines Elements
Brainfood Pack 2
Prezzo: €2.99
Disponibilità: Non disponibile in Danimarca/Finlandia/Norvegia/Polonia/Svezia/Turchia
James Bond Legends (contenuto disponibile dal 9 novembre)
Eve Character Skin (€1.99)
Patrice Character Skin (€1.99)
Skyfall Content Pack (Gratis)
Disponibilità: Tutti
Lights Camera Party
The Good/the Bad and the Monkey
Prezzo: €4.99
Disponibilità: Non disponibile in AU/NZ
LittleBigPlanet (Cross-Buy)
Rare Racing Jersey (solo per una settimana) (€4.99)
Disponibilità: Tutti
LittleBigPlanet Karting
Timesavers Pack (€2.99)
Network Pass (€9.99)
Disponibilità: Tutti
Magic 2013
Magic 2013 Deck Pack 1
Prezzo: €0.99
Disponibilità: Tutti
Mugen Souls
First Generation Bride Set
Gamer Goddess Set
Lonely Goddess Set
Prezzo: €1.99
Disponibilità: Tutti
PES 2013
PES2013 Online Pass
Prezzo: €9.99
Disponibilità: Tutti
Rock Band 3
Dave Matthews Band Pack 01 (€3.99)
Ants Marching (€1.49)
Mercy (€1.49)
So Much To Say (€1.49)
Color Your World (€0.79)
N9 (€0.79)
Planet Smasher (€0.79)
The Greys (€0.79)
The Triangular Race Through Space (€0.79)
Disponibilità: Australia/Austria/Belgio/Danimarca/Finlandia/Francia/Germania/Irlanda/Italia/Olanda/Nuova Zelanda/Norvegia/Portogallo/Spagna/Svezia/Svizzera/Regno Unito.
Sniper Elite II
Sniper Elite V2 Multiplayer Expansion (Gratis)
Sniper Elite V2 Weapons Pack (€3.99)
Disponibilità: Non disponibile in Germania
Sports Champions 2
Full Unlock Pack
Prezzo: €1.49
Disponibilità: Tutti
Street Fighter X Tekken (Cross-Buy)
Boost Gem Trial Pack 7 (Gratis)
Color Palette Add-On 9 (Gratis)
Boost Gem Pack 16 (€0.99)
Boost Gem Pack 17 (€0.99)
Boost Gem Pack 18 (€0.99)
Boost Gem Pack 16 (€0.99)
Boost Gem Pack 17 (€0.99)
Boost Gem Pack 18 (€0.99)
Disponibilità: Tutti
The Pinball Arcade (Cross-Buy)
Add-On Pack 5: Harley Davidson Third Edition And Taxi
Prezzo: €4.99
Disponibilità: Tutti
Tour De France 2012
Tour De France 2012 – Database 2012 (€0.79)
Tour De France 2012 – Dauphine (€4.99)
Disponibilità: Non disponibile in Turchia
Worms Revolution
Worms Revolution Mars Pack
Prezzo: €3.99
Disponibilità: Tutti
PS Vita DLC
LittleBigPlanet (Cross-Buy)
Rare Racing Jersey (solo per una settimana) (€4.99)
Disponibilità: Tutti
New Little King's Story
Summer Set (€1.49)
Supreme Ruler Battle Equipment Set (€0.99)
Winter Set (€1.49)
Work Set (€1.49)
Disponibilità: Tutti
Street Fighter X Tekken (Cross-Buy)
Boost Gem Trial Pack 7 (Gratis)
Color Palette Add-On 9 (Gratis)
Boost Gem Pack 16 (€0.99)
Boost Gem Pack 17 (€0.99)
Boost Gem Pack 18 (€0.99)
Boost Gem Pack 16 (€0.99)
Boost Gem Pack 17 (€0.99)
Boost Gem Pack 18 (€0.99)
Disponibilità: Tutti
Super Monkey Ball: Banana Splitz
Super Monkey Ball Banana Splitz Sega White Pack (Gratis)
Super Monkey Ball Banana Splitz Sonic Pack (Gratis)
Disponibilità: Tutti
The Pinball Arcade (Cross-Buy)
Add-On Pack 5: Harley Davidson Third Edition And Taxi
Prezzo: €4.99
Disponibilità: Tutti