Nuove notizie sul cast di Street Fighter: Legend of Chun-Li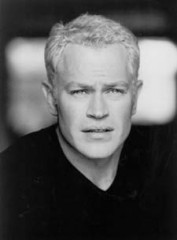 Dopo l'aggiunta di Kristin Kreuk, Michael Clarke Duncan ed altri al cast della prossima pellicola cinematografica ispirata a Street Fighter, nuove notizie sul cast tornano a far parlare del film. In primis, apprendiamo che il rapper Taboo impersonerà Vega, mentre Neal McDonough (Minority Report, Flags of Our Fathers) vestirà i panni di M. Bison.
Alla regia, anche se non ancora confermato da Capcom, dovrebbe sedere Andrzej Bartkowiak, già al lavoro su una trasposizione videoludico-cinematografica grazie a Doom: sperando che il risultato finale non sia lo stesso (senza offesa), non ci resta che attendere nuovi dettagli sul film che dovrebbe uscire nel 2009.
[via Shacknews]