Borderlands 2: Mr. Torgue's Campaign of Carnage - immagini d'annuncio e primi dettagli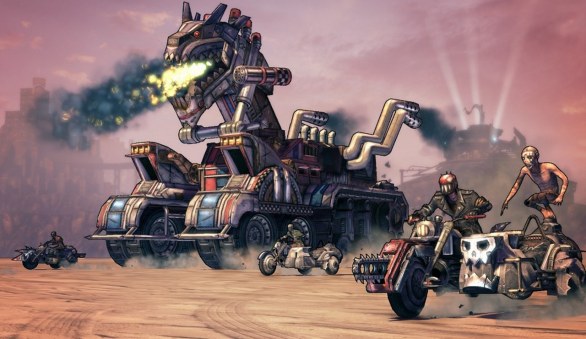 Come era lecito attendersi, dopo aver fatto trapelare ad arte la prima immagine del prossimo DLC di Borderlands 2 quei birbaccioni di Gearbox Software hanno svelato ufficialmente lo sviluppo di Mr. Torgue's Campaign of Carnage.
Le informazioni offerteci dai ragazzi di Randy Pitchford confermano in parte le indiscrezioni trapelate in queste ore: al centro dell'avventura ci sarà infatti Mr. Torgue, l'uomo di punta dell'omonima compagnia che rifornisce da sempre i criminali di Pandora di armi caratterizzate da un'alta potenza di fuoco e dall'impiego di un munizionamento esplosivo. Campaign of Carnage permetterà ai Cacciatori della Cripta di esplorare tre nuove aree, di darsi alla pazza gioia in missioni di livello superiore al 15 e, soprattuto, di intraprendere degli scontri all'interno di speciali arene ispirate a quelle di Mad Moxxi ma rivolte sia al multiplayer cooperativo (con le classiche ondate di nemici da affrontare in gruppi da 4) che competitivo (con delle sfide apposite tra i vari giocatori online).
L'uscita di Borderlands 2: Mr. Torgue's Campaign of Carnage è prevista per il 20 novembre su PC, X360 e PS3 al prezzo di 9,99 € o 800 Punti Microsoft.
Borderlands 2: Mr. Torgue's Campaign of Carnage - galleria immagini