Army of Two in demo dal 1 aprile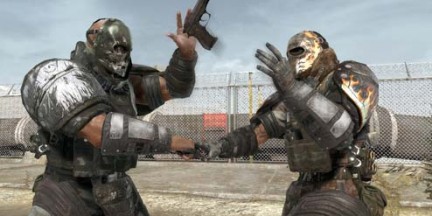 Non è uno scherzo: una demo di Army of Two, gioco d'azione basato sulla cooperazione tra due giocatori già uscito nei negozi da qualche giorno, arriverà in versione demo il giorno 1 aprile sul marketplace di Xbox Live. Purtroppo non si hanno ancora notizie di una versione PlayStation 3.
Nel demo si potranno giocare il tutorial e l'intero primo livello del gioco.
Army of Two ha già raccolto buoni consensi di pubblico e di critica, soprattutto per quanto riguarda la modalità cooperativa, ormai immancabile in giochi di questo genere.