Gears of War 2 presente al Comi Con di New York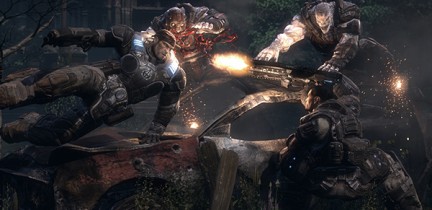 Epic Games porterà al Comic Con che si svolgerà a New York dal 18 al 20 aprile il suo gioco più atteso: Gears of War 2.
Per l'occasione saliranno sul palco il presidente della software house Michel Capps e lo sceneggiatore Joshua Ortega di Microsoft Game Studios, che riveleranno curiosità e nuovi dettagli sul seguito più atteso degli ultimi tempi, forse anche mostrando le prime sequenze di gioco (finora abbiamo visto solo teaser e tech demo).
Gears of War 2 arriverà su Xbox 360 il prossimo novembre.
[via Kotaku]