Xbox Live Marketplace: le novità di giovedì 22 novembre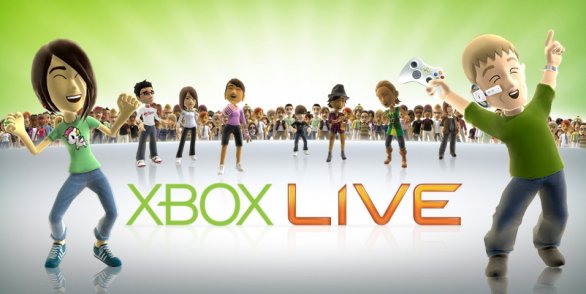 Come ogni giovedì mattina, eccoci ritornati alla nostra consueta rubrica di metà settimana incentrata sulle offerte a tempo, sulle versioni dimostrative, sui contenuti aggiuntivi e sui titoli indipendenti previsti in uscita sul Marketplace di Xbox Live da qui sino a lunedì prossimo. In attesa di conoscere i piani di Microsoft sugli sconti da applicare ai titoli in catalogo durante il Black Friday, ci consoliamo con gli ultimi Deal of the Week che, da qui fino al 27 novembre prossimo, ci permetteranno di scaricare I Am Alive risparmiando il 33% sul prezzo originario.
Offerte della settimana (fino al 27 novembre e solo per gli utenti Xbox Live Gold)

Pack 11 campi di Tiger Woods PGA TOUR® 13 - 1600 Punti Microsoft


I Am Alive - sconto del 33% - 800 Punti Microsoft
Seguiteci dopo la pausa per le tutte le altre novità settimanali del Marketplace di Xbox Live.

Xbox Live Arcade

Yu-Gi-Oh! 5D's Decade Duels Plus
Gara dei 3 punti
Freccette vs Zombie
Gara di sci

Add-on di giochi

The Walking Dead - Episode 5: "No Time Left"
Naughty Bear Panic in Paradise - 3 nuovi elementi
Rock Band 3 - 48 nuovi elementi
Hitman: Absolution - 12 nuovi elementi

Giochi su richiesta

Kingdoms of Amalur: Reckoning
Victorious™: Time to Shine
Sleeping Dogs

Giochi indipendenti

Trailer Park King 3DD
RAD Infinitum
Alpha Ship
Code Breaker

Demo dei giochi

DmC - Devil May Cry
Disney Epic Mickey 2
NHL™ 13 di EA SPORTS™
Sonic & All-Stars Racing Transformed

Giochi previsti

GTA V
BioShock Infinite
Hitman: Absolution
LEGO® Lord of the Rings™

Temi e immagini giocatore

Konsole Kingz - 5 nuovi elementi
Battlefield 3™
Halo 4 - 5 nuovi elementi
Disney Epic Mickey 2 - 3 nuovi elementi