Alpha Protocol: le prime immagini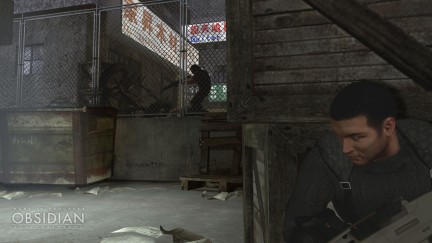 Alpha Protocol è l'action-RPG ambientato nel mondo dello spionaggio che Sega ha svelato al mondo pochi giorni fa. Ora sono state distribuite le prime immagini.
Lo sviluppo è affidato a Obsidian, software house già nota per Knights of the Old Republic II e Neverwinter Nights 2, che ha annunciato un taglio cinematografico e sceneggiatura dinamica che cambierà in base alle azioni del giocatore.
Previsti naturalmente diversi finali (e diverse qualifiche da agente segreto per il protagonista Michael Thorton in base allo svilupparsi della trama).
Alpha Protocol arriverà su PC, Xbox 360 e PlayStation 3 a inizio 2009.