Classifiche hardware e software Italia 23-30/03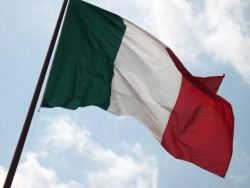 Consueto appuntamento del weekend con le classifiche hardware e software relative al mercato italiano, fornite da Multiplayer.it in collaborazione con Nielsen.
Vi ricordo che i dati sono ottenuti attraverso l'analisi dei principali canali di distribuzione del nostro territorio.
Nella graduatoria multiformato, Cooking Mama 2 perde la prima posizione, guadagnata da Gran Turismo 5 Prologue, mentre in seconda piazza si colloca God of War: Chains of Olympus, ritorno di Kratos per PSP in attesa di rivederlo su PS3 in God of War 3.
Il resto della classifica non vede significanti novità, con i soliti PES 2008, FIFA '08 e Brain Training a spartirsi gran parte delle posizioni rimanenti.

Le vendite hardware vedono un balzo di Wii dal penultimo al primo posto, seguito dalle portatili PSP e DS, mentre nelle ultime posizioni PS3 scavalca nuovamente PS2 ed Xbox 360 è costretto come al solito a chiudere l'elenco. Di seguito, le classifiche multiformato ed hardware complete.
Top 10 All Formats
1. Gran Turismo 5 Prologue (PS3)
2. God of War: Chains of Olympus (PSP)
3. Cooking Mama 2: Dinner With Friends (DS)
4. Pro Evolution Soccer 2008 (PSP)
5. Wii Play (Wii)
6. Pro Evolution Soccer 2008 (PS2)
7. Giulia Passione Baby Sitter
8. Brain Training (NDS)
9. More Brain Training (DS)
10. FIFA 08 (PS2)
Classifica Hardware:
1. Wii
2. PSP
3. Nintendo DS
4. PlayStation 3
5. PlayStation 2
6. Xbox 360
[via Multiplayer.it]