Knock and Run, il gioco dove si suonano i campanelli e poi si scappa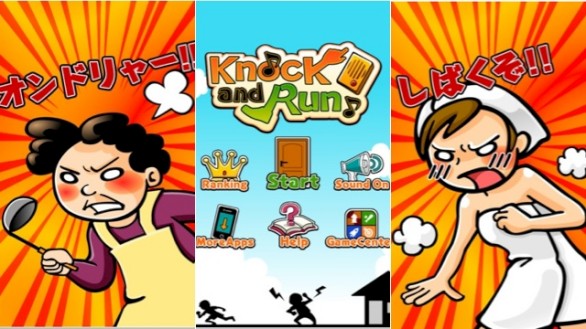 Quanti di noi, da ragazzini, non hanno almeno una volta suonato il campanello di una casa sconosciuta per poi scappare? Questo divertente ma al tempo stesso fastidioso scherzetto si protrae dalla notte dei tempi, e probabilmente è stato inventato appena dopo la comparsa del primo campanello. O forse anche prima, chi lo sa?
In ogni caso, a ulteriore conferma che tutto il mondo è paese, la pratica è comune anche in Giappone, e la software house Cybergate Technology Limited ha deciso di celebrarla con un gioco apposito: Knock ad Run (nome originale Ding Dong Dash).
Disponibile in forma completamente gratuita per le piattaforme iOS, Knock and Run permette a giocatori di infastidire fino all'esaurimento nervoso dieci diversi padroni di casa, godendosi di volta in volta le reazioni spropositate del malcapitato di turno. Il bello è che le vittime dello scherzo non potranno nuocere in nessun modo: al contrario, nella vita reale, ricordo episodi poco simpatici!
Se proprio non potete fare a meno di scocciare persone virtuali, il gioco è disponibile gratuitamente e da subito su iTunes con un download dalle dimensioni di 17,4MB. Le lingue supportate sono solamente inglese e giapponese, ma immaginare qualche bell'improperio in italiano non ci pare poi così difficile.