Playstation Home ritarda ancora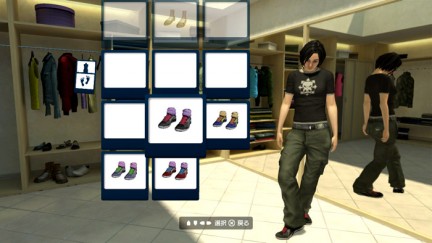 Sony, tramite un comunicato stampa (dipsonibile in lingua originale nella seconda parte del post), ha annunciato che la fase di Closed Beta per Playstation Home durerà purtroppo fino all'estate 2008, accantonando così le speranzose rivelazioni di una possibile beta pubblica primaverile.
Kaz Hirai, CEO di Sony Computer Entertainment, ha giustificato tale slittamento dichiarando quanto segue:
"Ci sembra di capire che stiamo chiedendo agli utenti di attendere un po' più a lungo, ma siamo giunti alla conclusione che abbiamo bisogno di più tempo per perfezionare il servizio al fine di garantire un'esperienza di gioco ancora più focalizzata di quanto lo sia oggi. Il nostro obiettivo generale è quello di fornire agli utenti nuove esperienze di gioco che sono disponibili solo su PLAYSTATION Home. La spesa di più tempo sullo sviluppo e sulla Closed Beta riafferma il nostro impegno a realizzare un servizio di qualità, mantenendo la tradizione PlayStation."
La fase di Open Beta è quindi attesa per l'autunno 2008, secondo quanto riporta il comunicato stampa presente dopo la pausa.
22/04/2008 06:00 SONY COMPUTER ENTERTAINMENT ANNOUNCES EXPANSION OF CLOSED BETA TESTING FOR PLAYSTATION®HOME IN SUMMER 2008 Opening Of The Service Scheduled For Fall 2008

Tokyo, April 22, 2008 - Sony Computer Entertainment Inc. (SCEI) announced today that it will expand the Closed Beta testing for PLAYSTATION®Home in Summer 2008, inviting a further number of registrants from the PLAYSTATION®3 (PS3®) users. Following completion of the Expanded Closed Beta test, the PLAYSTATION Home Open Beta service will commence in Fall 2008.

"We understand that we are asking PS3 and prospective PS3 users to wait a bit longer, but we have come to the conclusion that we need more time to refine the service to ensure a more focused gaming entertainment experience than what it is today," said Kazuo Hirai, President and Group CEO, Sony Computer Entertainment Inc. "Our overarching objective is to provide users with new gaming experiences that are available only on PLAYSTATION Home. Spending more time on the development and on the Closed Beta testing reaffirms our commitment to bringing a quality service, maintaining the PlayStation® tradition."

The PLAYSTATION Home Open Beta service that will become available in Fall 2008 will be built around providing new and fun community gaming experiences, such as connecting PlayStation games with Home and providing places and items from the games.

Details of the Closed Beta testing features, registration for the test and the opening of the service will be announced as they become available.
[Via Kotaku]