Uwe Boll: giù le mani da World of Warcraft!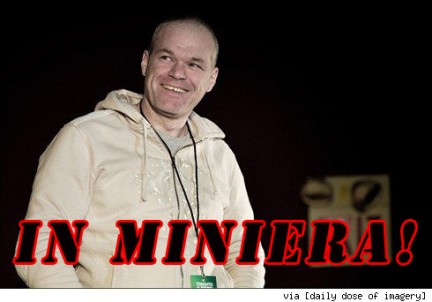 Con un certo stupore apprendiamo da MTV che Uwe Boll, geniale regista che tanto ha fatto e continua a fare per la settima arte (sono ovviamente ironico), si è visto negare direttamente da Blizzard la possibilità di dirigere un film su World of Warcraft, il noto MMORPG che definire "di successo" è riduttivo.
A questo punto è facile immaginare che gli oltre dieci milioni di giocatori di WoW abbiano sospirato di sollievo all'unisono, visto il rischio che hanno corso di vedersi malamente riprodotti su grande schermo i luoghi dove passano ore e ore del proprio tempo libero! In un raro attacco di modestia pare sia stato lo stesso Boll a dichiarare:
[...] dopotutto WoW è un brand di tale successo che un brutto film potrebbe rovinarne la reputazione.
Ma allora lo sa anche lui! Dopo Konami anche Blizzard ha fatto la mossa giusta e noi ringraziamo. Comunque, a scanso di rischi, vi ricordo la petizione anti-Boll da firmare assolutamente.
[Via Moviesblog.mtv]