Army of Two: The Devil's Cartel - nuove immagini e video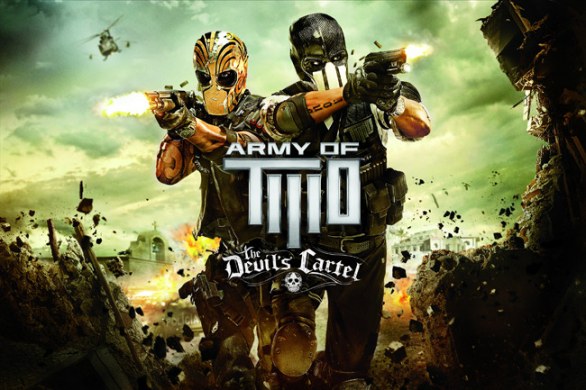 Army of Two: The Devil's Cartel torna con una nuova galleria immagini e un nuovo filmato con sequenze giocate che troverete subito dopo la pausa.
In meno di due minuti di durata il video condensa esattamente tutto lo spirito del gioco: azione, distruzione, una certa dose di humor (soprattutto nei dialoghi), buon comparto tecnico e tantissima adrenalina. Riuscirà il gioco a confermarsi come uno dei miglior action cooperativi?
Ricordiamo che differenza dei due capitoli precedenti, che erano stati creati e sviluppati dagli EA Montreal, il gioco è stato affidato ai Visceral Games (Dead Space, Dante's Inferno). Il motore grafico sarà il Frostbite 2 di Battlefield 3, e nel comunicato di presentazione il publisher Electronic Arts aveva specificato che The Devil's Cartel costituirà una vera e propria rivoluzione per la serie, ora "più intensa, più matura e più cruda".
Army of TWO: The Devil's Cartel: il gioco arriverà il 29 marzo 2013 su PS3 e X360 in Europa. Vi lasciamo al filmato.