Gears of War: Judgment in nuovi screenshot e artwork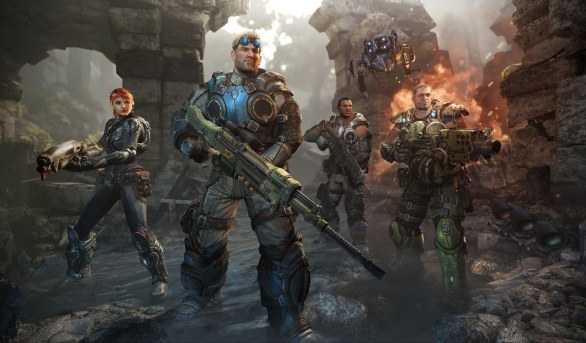 Epic Games e People Can Fly hanno pubblicato questi nuovi screenshot e artwork per Gears of War: Judgment, che mostrano alcune sequenze di combattimento, armi, nemici e ambientazioni di gioco.
Qualche giorno fa era, dal palco degli Spike TV Video Game Awards 2012, era stato mostrato per la prima volta anche un nuovo trailer con sequenze giocate che aveva fatto venire l'acquolina agli appassionati della serie.
Ricordiamo che questo nuovo capitolo sarà di fatto un prequel per l'intera saga, e sarà incentrato sulle figure di Damon Baird e Augustus "Cole Train" Cole, di cui verranno raccontate le storie personali nel periodo prima del tragico Giorno dell'Emersione. La trama evolverà attorno alle dinamiche di relazione personale tra i personaggi durante la Locust War.
L'uscita di Gears of War: Judgment è prevista per il 19 marzo 2013 in esclusiva assoluta Xbox 360.