Call of Duty: Black Ops 2 riceve una patch su PC, bugfix e armi ribilanciate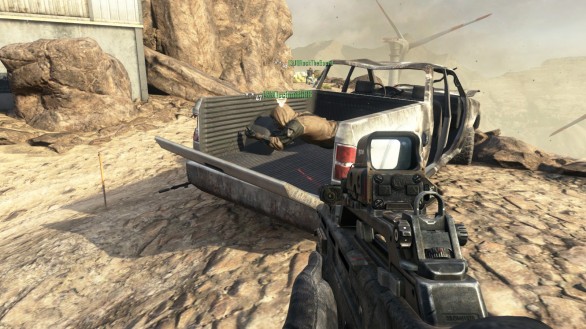 "Matematica + Feedback = Tuning. Ma sopratutto matematica". Questa è in soldoni la spiegazione data da David Vonderhaar di Treyarch ai ribilanciamenti sulle armi introdotti nella nuova patch per Call of Duty: Black Ops 2, da oggi in download per la versione PC.
E la matematica mostrata dalle statistiche globali mostrava ad esempio che i danni dell'SMG sparati senza mirare erano troppo alti, rendendo necessario un detuning. La lista dei cambiamenti della patch però non si limita ai ribilanciamenti, che anzi sono solo una parte dei cambiamenti che vanno ad incerottare vari aspetti del gioco come la campagna, il multiplayer e la modalità zombie. Continua dopo la pausa.
Tra i bugfix più significativi troviamo la correzione di vari crash e freeze che avvenivano nella campagna, un miglioramento dei tempi di caricamento sull'hardware AMD (CPU o GPU? Mistero), fix a problematiche varie per i monitor da 16:10, un po' di fine tuning sparso tra i vari menu di gioco e una sfilza di cambiamenti relativi al multiplay, almeno un centinaio esclusi i famosi ribilanciamenti su armi e scorestreaks, che contano almeno un altra cinquantina di righe.
Se volete dare uno sguardo alla lista completa dei cambiamenti, prendetevi 5 minuti di pausa e fate un salto su questo articolo di CVG. Buona lettura.