NVIDIA e ATI Drivers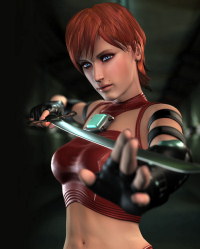 Sembra prorpio sia tempo di nuovi drivers. ATI ha rilasciato da poco i nuovi ATI Catalyst drivers (~25.8MB) aggiornati alla versione 5.11. Il mega pacchetto contiene: RADEON display driver 8.191, Multimedia Center 9.08, Catalyst Control Center 5.11, HydraVision Basic Edition 3.25.9006, Remote Wonder 3.02, WDM versions 8.19 e Southbridge/IXP Driver.
Subito NVIDIA non è mancata alla chiamata e ha sfornato i nuovi Forceware drivers v81.94 (~20.7MB) disponibili da subito sulla pagina download di NVIDIA.com; questi nuovi driver aggiungono il pieno supporto per GeForce 7800 GTX 512 e GeForce 6800 GS.
Entrambi i drivers delle case rivali migliorano diversi problemi riscontrati in vecchi e nuovi giochi. Ad esempio: Quake 4, F.E.A.R., Battlefield 2, Call of Duty 2, Doom 3 Resurrection of Evil, FarCry.