Classifiche di vendita settimanali in Italia dal 26 marzo al 1 aprile 2012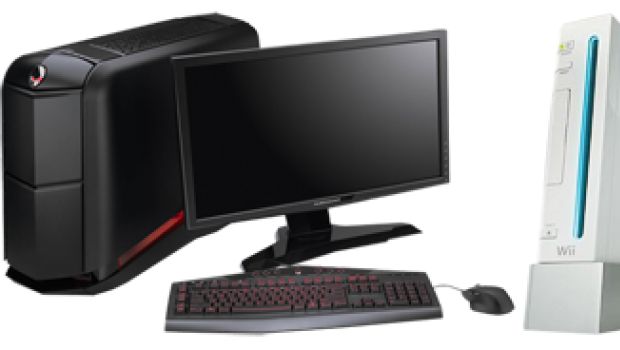 Le classifiche di vendita settimanali dal 26 marzo al 1 aprile 2012 vedono Naruto dominare su Console.

Nuovo appuntamento con le classifiche di vendita italiane settimanali condotte da GfK per conto di AESVI. Naruto conquista la prima piazza su console. Ancora tutto fermo, invece, al vertice PC, dove però al secondo posto troviamo Shogun 2 Total War.
Top 10 Console
1 NARUTO SHIPPUDEN ULTIMATE NINJA STORM GENERATIONS PS3 NAMCO
2 FIFA STREET PS3 ELECTRONIC ARTS
3 POKEPARK 2 IL MONDO DEI DESIDERI WII NINTENDO
4 JUST DANCE 3 WII UBISOFT
5 RESIDENT EVIL OPERATION RACOON CITY PS3 CAPCOM
6 INAZUMA ELEVEN 2 FIRESTORM DS NINTENDO
7 MARIO PARTY 9 WII NINTENDO
8 INAZUMA ELEVEN 2 BLIZZARD DS NINTENDO
9 NARUTO SHIPPUDEN ULTIMATE NINJA STORM GENERATIONS X-BOX 360 NAMCO
10 FIFA 12 PS3 ELECTRONIC ARTS
Top 10 PC
1 WORLD OF WARCRAFT PRE PAID CARD 2 MESI PC ACTIVISION BLIZZARD
2 SHOGUN 2 TOTAL WAR IL TRAMONTO DEL SAMURAI PC SEGA
3 PRINCE OF PERSIA LE SABBIE DIMENTICATE EXCLUSIVE PC UBISOFT
4 FIFA 12 PC ELECTRONIC ARTS
5 X-PLANE 8 PREMIUM PC FX INTERACTIVE
6 THE SIMS 3 SHOWTIME LIMITED EDITION PC ELECTRONC ARTS
7 BATTLEFIELD 3 PC ELECTRONIC ARTS
8 PRINCE OF PERSIA EXCLUSIVE PC UBISOFT
9 ASSASSIN'S CREED II BROTHERHOOD PC UBISOFT
10 THE SIMS 3 PC ELECTRONIC ARTS
Continua dopo la pausa con le classifiche per piattaforma.
Top 10 3DS
1 MARIO KART 7 NINTENDO
2 KID ICARUS UPRISING NINTENDO
3 SUPER MARIO 3D LAND NINTENDO
4 MARIO & SONIC AI GIOCHI OLIMPICI DI LONDRA 2012 SEGA
5 SUPER POKEMON RUMBLE NINTENDO
6 ASPHALT 3D UBISOFT
7 FIFA 12 ELECTRONIC ARTS
8 SKYLANDERS SPYRO'S ADVENTURE STARTER PACK ACTIVISION BLIZZARD
9 CUBIC NINJA UBISOFT
10 RESIDENT EVIL REVELATIONS CAPCOM
Top 10 DS
1 INAZUMA ELEVEN 2 FIRESTORM NINTENDO
2 INAZUMA ELEVEN 2 BLIZZARD NINTENDO
3 NEW SUPER MARIO BROS NINTENDO
4 MARIO KART NINTENDO
5 POKEMON WHITE NINTENDO
6 INAZUMA ELEVEN NINTENDO
7 POKEMON BLACK NINTENDO
8 PROFESSOR LAYTON E IL RICHIAMO DELLO SPETTRO NINTENDO
9 MARIO PARTY NINTENDO
10 POKEMON ORO HEARTGOLD + POKEWALKER NINTENDO
Top 10 PS2
1 FIFA 12 ELECTRONIC ARTS
2 PRO EVOLUTION SOCCER 2012 KONAMI
3 GTA GRAND THEFT AUTO SAN ANDREAS PLATINUM ROCKSTAR GAMES
4 BLACK ELECTRONIC ARTS
5 THE SIMS 2 ELECTRONIC ARTS
6 MEDAL OF HONOR VANGUARD ELECTRONIC ARTS
7 NEED FOR SPEED CARBON ELECTRONIC ARTS
8 NEED FOR SPEED MOST WANTED ELECTRONIC ARTS
9 GRAND THEFT AUTO VICE CITY STORIES ROCKSTAR GAMES
10 NEED FOR SPEED UNDERCOVER ELECTRONIC ARTS
Top 10 PS3
1 NARUTO SHIPPUDEN ULTIMATE NINJA STORM GENERATIONS NAMCO
2 FIFA STREET ELECTRONIC ARTS
3 RESIDENT EVIL OPERATION RACOON CITY CAPCOM
4 FIFA 12 ELECTRONIC ARTS
5 SILENT HILL DOWNPOUR KONAMI
6 BATMAN ARKHAM CITY WARNER BROS INTERACTIVE
7 CARDS PSN 20 EURO UNCHARTED 3 SONY
8 CALL OF DUTY MODERN WARFARE 3 ACTIVISION BLIZZARD
9 DRAGON BALL Z ULTIMATE TENKAICHI NAMCO
10 FALLOUT NEW VEGAS BETHESDA SOFTWORKS
Top 10 PSP
1 FIFA 12 ELECTRONIC ARTS
2 DRAGON BALL Z SHIN BUDOKAI 2 ESSENTIALS BANDAI
3 ASSASSIN'S CREED II BLOODLINES UBISOFT
4 GRAN TURISMO ESSENTIALS SONY
5 PRO EVOLUTION SOCCER 2012 KONAMI
6 DRAGONBALL Z TENKAICHI TAG TEAM SPIKE
7 CARS 2 SONY
8 WWE SMACKDOWN VS RAW 2011 THQ
9 INVIZIMALS LE TRIBÙ SCOMPARSE SONY
10 BEN 10 ULTIMATE ALIEN COSMIC DESTRUCTION D3
Top 10 PS Vita
1 UNCHARTED L'ABISSO D'ORO SONY
2 FIFA FOOTBALL ELECTRONIC ARTS
3 UNIT 13 SONY
4 RAYMAN ORIGINS UBISOFT
5 WIPEOUT 2048 SONY
6 RIDGE RACER NAMCO
7 NINJA GAIDEN SIGMA PLUS TECMO
8 ASPHALT INJECTION UBISOFT
9 F1 2011 CODEMASTERS
10 VIRTUA TENNIS 4 SEGA
Top 10 Wii
1 POKEPARK 2 IL MONDO DEI DESIDERI NINTENDO
2 JUST DANCE 3 UBISOFT
3 MARIO PARTY 9 NINTENDO
4 ZUMBA FITNESS 2 + BELT 505 GAMES
5 KIRBY'S ADVENTURE NINTENDO
6 WII PLAY MOTION + WII REMOTE PLUS NINTENDO
7 NEW SUPER MARIO BROS NINTENDO
8 SKYLANDERS SPYRO'S ADVENTURE STARTER PACK ACTIVISION BLIZZARD
9 MARIO & SONIC AI GIOCHI OLIMPICI LONDRA 2012 SEGA
10 WII PARTY NINTENDO
Top 10 Xbox 360
1 NARUTO SHIPPUDEN ULTIMATE NINJA STORM GENERATIONS NAMCO
2 FIFA STREET ELECTRONIC ARTS
3 RESIDENT EVIL OPERATION RACOON CITY CAPCOM
4 FIFA 12 ELECTRONIC ARTS
5 BATMAN ARKHAM CITY WARNER BROS INTERACTIVE
6 SILENT HILL DOWNPOUR KONAMI
7 MASS EFFECT 3 ELECTRONIC ARTS
8 THE ELDER SCROLLS IV OBLIVION SHIVERING ISLES 2K GAMES
9 ZUMBA FITNESS RUSH 505 GAMES
10 KINECT SPORTS MICROSOFT