The Drowning: nuove immagini ambientali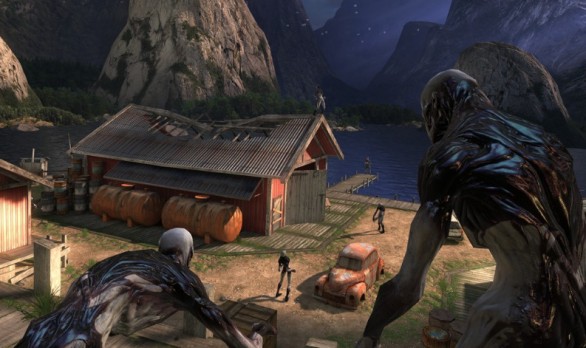 Gli sviluppatori svedesi degli studi Scattered Entertainment interni a DeNA (uno dei principali attori dell'industria videoludica su web, smartphone e piattaforme mobili) tornano ad occuparsi di The Drowning attraverso un poker di evocative immagini ambientali che ben rappresentano la bontà grafica di un progetto che, per stessa ammissione dei suoi ideatori, si prefigge lo scopo di raggiungere (o quantomeno di avvicinare) il livello di dettaglio delle produzioni maggiori per console casalinghe.
Il titolo, lo ricordiamo, si strutturerà come uno sparatutto in prima persona e ci permetterà di indossare i panni di un fortunato pescatore riuscito a sopravvivere alla catastrofe globale causata da un misterioso liquido zombizzante scaturito dalle condutture fognarie di tutte le maggiori città del pianeta. Continua dopo la pausa.
The Drowning: galleria immagini
Fattisi le ossa su titoli come Halo, Battlefield 3, Crysis 2, Far Cry 2 e Mirror's Edge, gli sviluppatori di Scattered Entertainment promettono di implementare un profondo sistema di crafting delle armi e degli oggetti necessari per proseguire nell'avventura facendosi largo tra i mutanti a colpi di bastone chiodato e di fucile a canne mozze.
Nella speranza che la libertà d'esplorazione e la fluidità dell'azione di gioco di questo ambizioso progetto non vengano depresse dall'assenza dei tasti fisici, vi lasciamo alle restanti immagini in galleria e ricordiamo a chi ci segue che The Drowning sarà disponibile a inizio 2013 sui dispositivi iOS di ultima generazione (iPhone, iPod Touch e iPad).