Prince of Persia: the Two Thrones - Trailer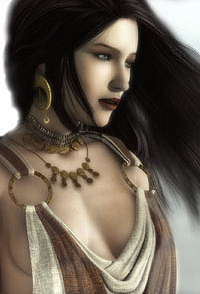 Sempre dalla Ubisoft Montreal ci arriva oggi un nuovo trailer riguardante il prossimo capitolo di Prince of Persia, per l'appunto: PoP: the Two Thrones. Il principe della Persia ritorna alla sua Babylon con il suo amore, Kaileena. Anziché trovare la tanto desiderata pace, trova il suo regno afflitto dalla guerra e in rivolta contro di lui. Il principe è catturato e Kaileena non ha scelta e deve sacrificarsi, liberando le sabbie di tempo per conservarlo. Ora, cacciato come fuggitivo nelle sue stesse strade, il principe scoprirà che le passate battaglie hanno svelato il suo animo di guerriero oscuro e sanguinario, una personalità che pian piano lo sta possedendo completamente.
Alcuni link utili:

Sito ufficiale: Prince of Persia: the Two Thrones

Mega-Archivio: PoP3 - Downloads by 3dgames.com

Nuovo Trailer: PoP3 - Farah -Usa

Abbiamo messo a suo tempo qualche screenshot qui.